Spilman Short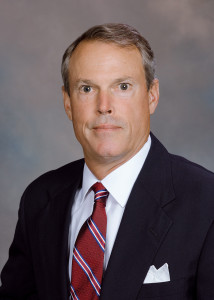 Spilman Short is the Founder and Managing Member of Dominion Diversified Real Estate Group and a member of the firms' Fund Investment Committee. Serving as the firm's president, Spilman leads the company's acquisition efforts for its Funds and in partnership with sole investors. The primary functions of this role are procuring and expanding direct seller relationships to source off-market transactions and expanding the company's base of institutional equity partners. Spilman is a 35 year veteran of the commercial real estate industry and is experienced in the lease, purchase, finance, development and ownership of office, flex, retail, multifamily and hotel properties. Since 2003, Spilman has been responsible for implementing the company's acquisition strategy and directing transactional activities for assets under management. Spilman has proven adept at finding undervalued assets and off-market opportunities.   Spilman's leadership has resulted in the acquisition of $200,000,000.00 worth of investment properties. Prior to forming Dominion Diversified Real Estate Group, Spilman held numerous leadership roles with both prominent real estate organizations and operating partnerships, including establishment of Property Resources of Virginia where he completed $150 million in transactions over three years. Property Resources was subsequently acquired by CB Richard Ellis in 1997. Skilled in all aspects of commercial real estate, notable clients have included, Travelers Insurance, Dominion Resources, Brinks, Travelers, CocaCola, The Principal and Bank One. Mr. Short is a graduate of Virginia Commonwealth University with a BS in Business Administration and Management and resides in Richmond, Virginia.
Email:
spilman@dominiondiversified.com
Direct Number:
804-750-1930
Cell:
804-513-6113
Fax:  
804-750-1932
Michael Melton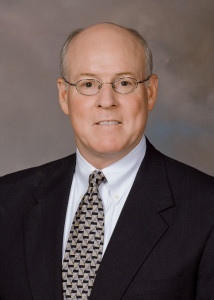 Mike Melton is a Principal and Managing Member of Dominion Diversified Real Estate Group and serves on the company's Fund Investment Committee.  Mike leads the firm's financial feasibility analysis, property due diligence and project management. A 1984 graduate of the Virginia Military Institute, Mike earned a BS in Civil Engineering and was commissioned as an officer in the US Army Corps of Engineers.  During his six years active duty and five years as a reservist Mike was responsible for execution and oversight of projects for the U.S. Army in both the U.S. and Europe. Mike has been active in the real estate development industry for over 25 years since his military service and has exhibited particular expertise in land assemblage, feasibility analysis, zoning and entitlement issues, and design oversight of horizontal and vertical construction for retail, office and residential properties.  Mike's entrepreneurial drive and solid capabilities have resulted in the development of several million square feet of commercial space throughout Virginia. Mike's clients have included Federal Realty Investment Trust, Silver & Gunst Companies, CVS, Food Lion Corporation, Ukrops, Atack Properties, Simon Property Development, Southland Corporation, Moore Business Forms, Inc., S & K Famous Brands, Inc., The Wilton Cos., and The Rebkee Companies. Mike earned an MBA from Marymount University with a concentration in finance and is a licensed real estate broker in the Commonwealth of Virginia. Mike and his family live in Hanover County where he is actively involved in community and business groups.
Email: 
mike@dominiondiversified.com
Direct Number:
 804-545-6220
Cell:
 804-357-1926
Fax:  
804-750-1932